Jamaican Photos

You better not miss these!
I have heaps of Jamaican photos that you've just got to see. Memorable Jamaican pictures of this, that and the other.
I'm sure I'm not the only one with a Jamaican shot worth sharing.
Click here to share your favourite photo of Jamaica, and the story behind it.
On this page, I'll post pictures of Jamaica that don't necessarily warrant a whole page being written about them. Images that grab my attention, taken as the business of life rolls along. And since most of my life does its rolling in the parish of St. Elizabeth, it simply means you'll be seeing a lot of one of the best places there is to see!
I'm going to try and update the page with photos every week or two. I hope you'll add your photos too. Subscribe to the feed and keep in the loop.
My Jamaican Photos
Maybe showing you some of our creepy crawlies isn't the best way to show off Jamaica, but we do have some interesting tiny critters around here. Especially in the country parts. As for where I work in the Malvern hills - I swear there are undocumented species just waiting for names. Crawlulus Malvernius or some such.
Mr. Stick in the shots above and below was hanging around just outside my door at work. He was over 6 inches long. The building is over 100 years old, and I found myself wondering how many generations of his family have lived there.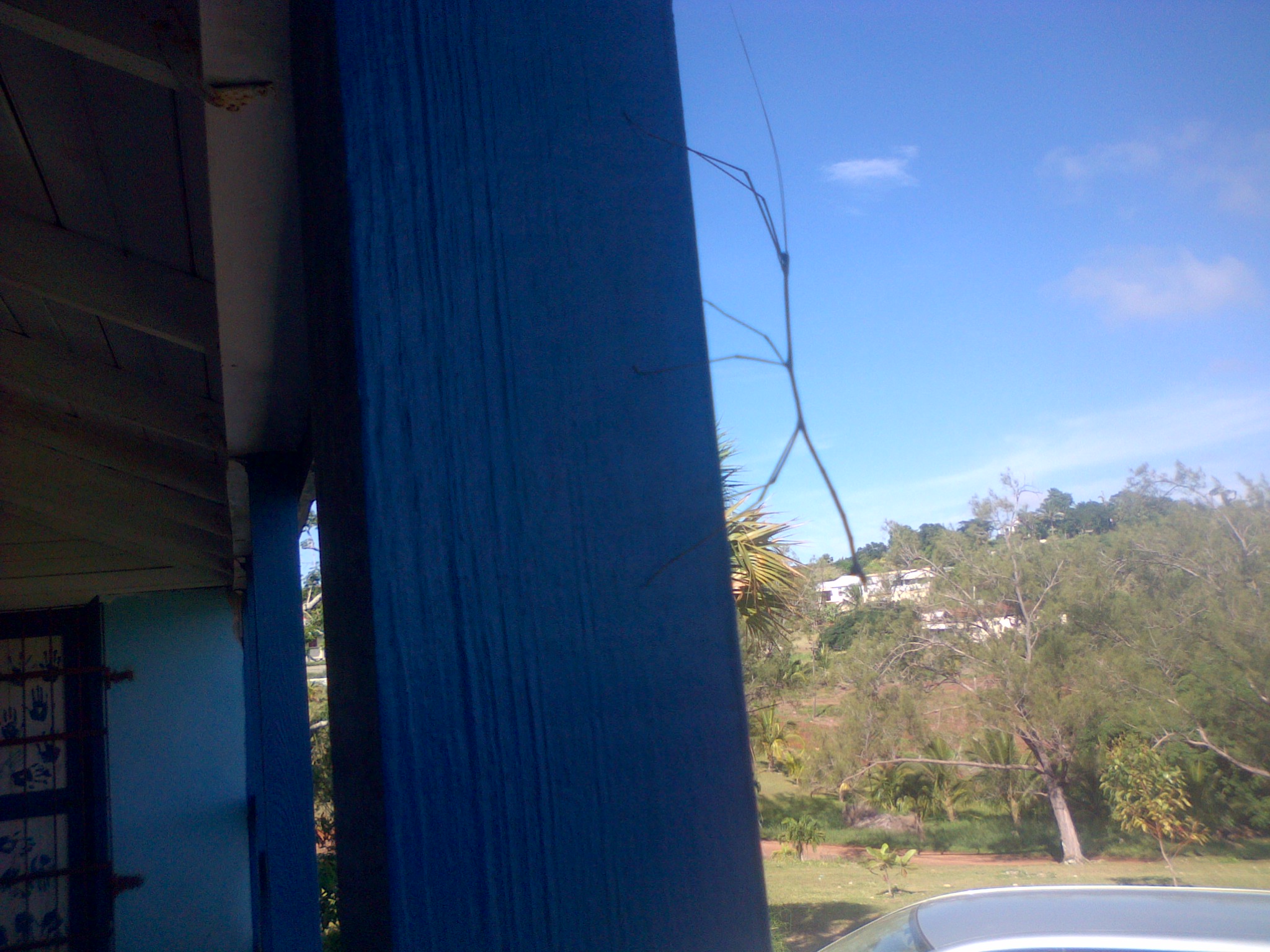 You know you're getting a weird reputation when students find strange bugs and bring them to you. And you're not the Biology teacher. But it really was a most magnificent spider. The photo doesn't do justice to its colours - gold, silver, black and white.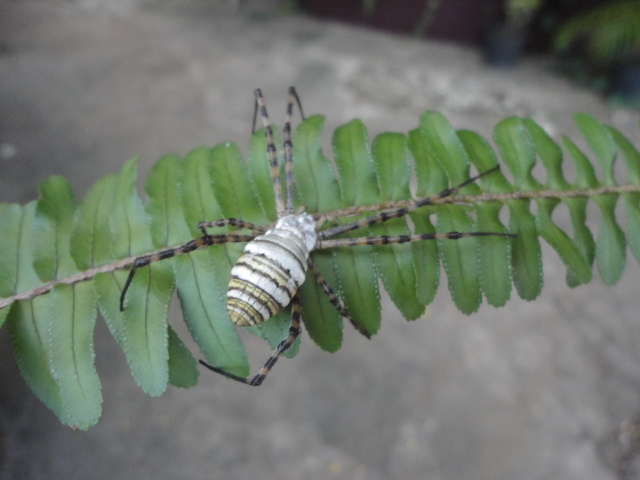 I made sure it was returned home to its natural habitat. Yes, it did come to school on the bus, in someone's schoolbag, unknown to her fellow travelers. The one below was, again, outside my room at work. The headquarters of creaturedom, apparently. It was about to eat a very unfortunate red ant, what we call a "Red Peggy" in Jamaica.
Probably the smallest of our lizards is commonly called the Polly Lizard. They don't get bigger than about 2 inches. This one is a baby.
Don't worry, you don't usually find these walking around on the beach.
And now it's your turn...
Where are you hiding your favourite
Jamaican photos?
If you've been in Jamaica, you're bound to have favourite Jamaican photos that the rest of us would love to see. Please don't keep us in suspense - we're dying to see your personal Jamaican shots, and hear what they're all about!
Here are photos and their stories by other visitors
Click below to see what other visitors to this page have been up to...