Waterloo Guest House
Black River, Jamaica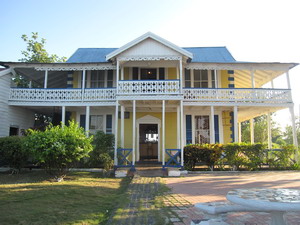 A sign at the entrance to Waterloo Guest House declares "the first place in Jamaica to receive electricty". This is no idle boast. The imposing wooden structure is believed to have been built in the mid 1800's, and in its heyday was a showpiece of architectural style and modern convenience.
Today, the original building is the home for the popular Waterloo Restaurant and Bar, while a more modern block at the back of the property serves as the guesthouse.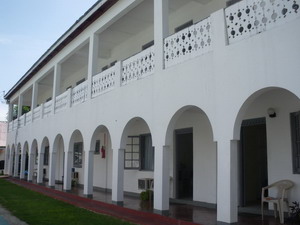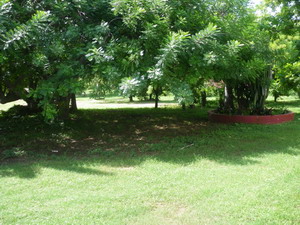 There are 16 rooms with twin, double, queen or king-sized beds. All rooms have air conditioning and some have a mini fridge.
Room rates are charged double occupancy, and range from J$3600 to J$5100. There is an extra charge for cable TV. Maximum of 3 persons per room. You can check in any time of day. Check out is by noon of the day of departure.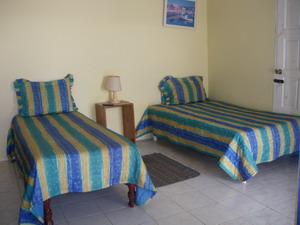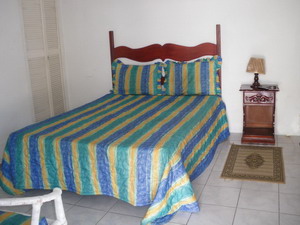 There is a pool for guests, and a kiddies pool for the little ones.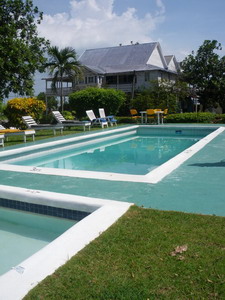 Located on High Street, Black River, Waterloo Guest House is a few minutes walk from the town centre, and the historic St. John's Anglican Church. A few more minutes walk will take you to the river which names the town. Safari boats travel up and down the Black River daily, allowing visitors to enjoy the serenity of the river, while viewing the plantlife, birds and crocodiles.
The guesthouse is situated just across the road from the Black River bay, which is a joy to behold in the early morning and the late evening (no swimming here, though).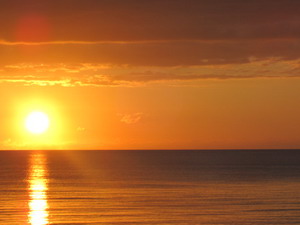 A walk along the sea wall in an easterly direction will take you past Invercauld and Magdala, two 19th century houses built in a style similar to Waterloo. It's an easy drive to Treasure Beach, YS Falls or Appleton Estate Rum Tour. 
Or if you want an entertaining historical tour of Black River, 
Way Back When walking tour is a phone call away at 876-530-6902.
You can contact Waterloo at 876-965-2278.
Return from Waterloo Guest House to Real Jamaica Vacations