Black River
by Jennifer Monteith
(Toronto On., Canada)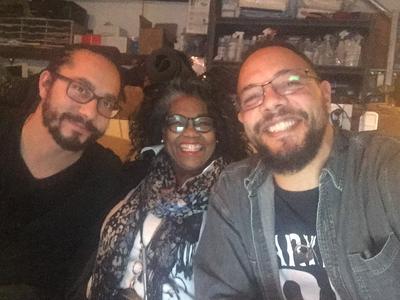 1). Who owns the Black River Mineral Spa?

Answer: See response below

2). How large is this property?
Answer: See below

3). What is the value for this property?
Answer: See below

4). Why hasn't it been developed yet?
Answer: I think it's waiting on the right owner!

Answers to these questions would be greatly appreciated.

The photo is of me and my children, my interest in the spa is because I am thinking of coming home and looking for a project/something to be involved with, upon my return.

I am 68 years young, a Heart Transplant Recipient
(January 2010) with a wealth of knowledge to share.

I am from Cotta wood, I left Jamaica February 1964.

I'm looking forward to your encouraging reply!!

Jennifer Elizabeth Monteith


April 24th 2021

RJV answer: Hi Jennifer - you ask a lot of good questions! The property is privately owned, and has changed hands a few times in the last 20 years or so.

It is (or was, I'm not sure if this info is still valid) listed for sale at https://demimrealty.com/property/black-river-st-elizabeth-2/ . This link will give you some of the information you requested.

Thanks for getting in touch, and for the happy photo! All the best as you make your decision whether to return to Jamaica.
Join in and write your own page! It's easy to do. How? Simply click here to return to Real Jamaica Questions, Comments, Stories.