Calendar of Events
Things to do in Jamaica

Each month, each season, brings with it a new variety of things to do in Jamaica. I hope this calendar of events will be helpful to you. If you're planning your trip around a particular event, I would suggest that you double check dates with the event organisers before making a booking, in case there are late-in-the-day changes.
In each month I've listed the happenings in St. Elizabeth and the south coast first. Although not in the main tourist belt, this side of the island shouldn't be missed.
I'll keep adding to the list as soon as I learn of interesting, new things to do in Jamaica.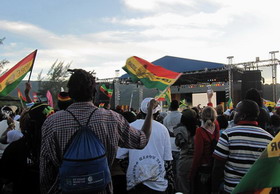 Things to do in Jamaica - It's Spring!
March
Hague Agricultural Show - held at Hague in Trelawny. March 5, 2014.
Boys and Girls Championships (Champs) - National Stadium, Kingston.  If you want to see why Jamaica produces great track and field athletes, this is the place to be. March 25-29, 2014



Spring Break activities - Negril has become Jamaica's Spring Break capital.



The Jamaica Orchid Society Show - Jamaica Horticultural Society Exhibition Hall, adjoining Hope Botanical Gardens.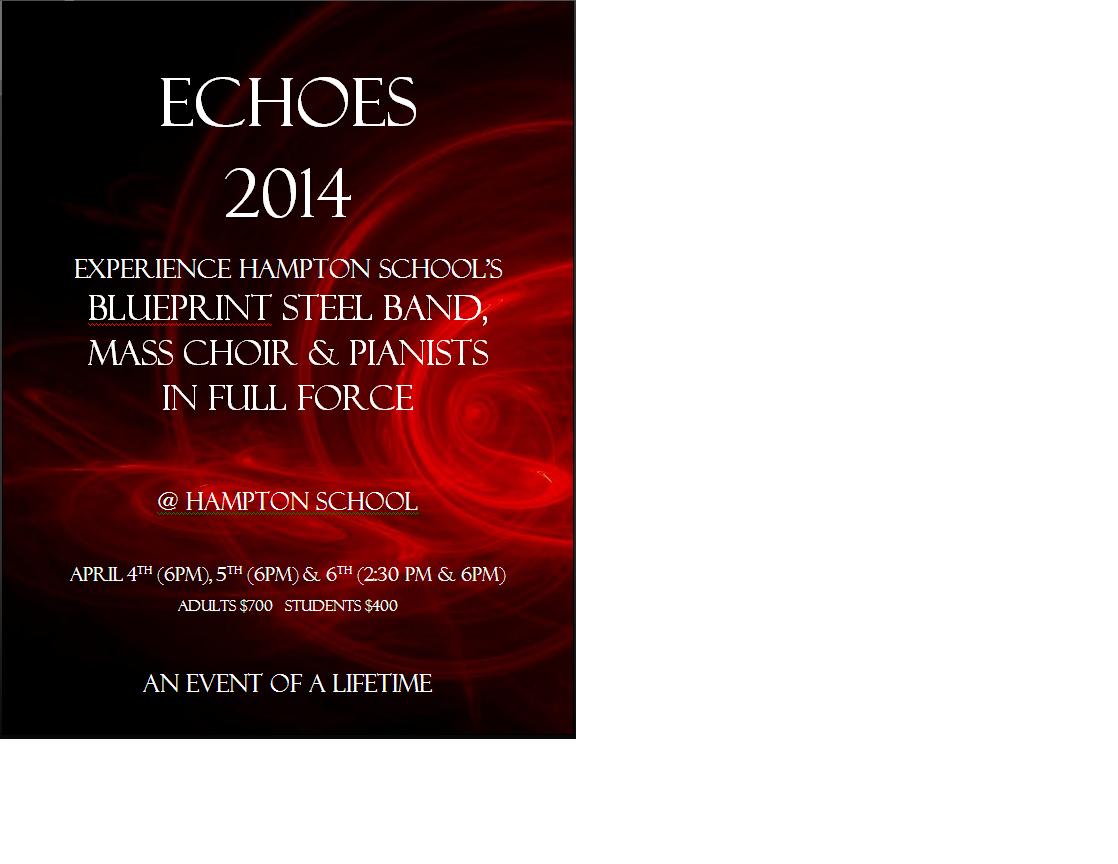 April
St. Elizabeth Horticultural Society Annual Flower Show - held on Easter Monday at Independence Park in Black River. One of the most popular flower shows, with beautiful displays, plants on sale, live steel band and marching band music, fun stuff for kids. April 21, 2014 876-965-2288
ECHOES - Hampton School Music Department's Concert Season. A not-to-be-missed performance by exceptional teenagers of St. Elizabeth. Hampton School April 5-7, 2014



Jake's Off Road Triathlon - Treasure Beach, St. Elizabeth.    April 12, 2014



Western Consciousness - Reggae Stage Show in Montego Bay. End of April.



Curry Festival - Good food and entertainment, Savanna-la-mar, Westmoreland. End of April.



National Dance Theatre Company Sunrise Concert - Little Theatre in Kingston. Easter Sunday April 20, 2014.
Jamaica International Kite Festival - Seville Heritage Park St. Ann.  Easter Monday April 21, 2014.
Trelawny Yam Festival - held in Albert Town, Trelawny. Easter Monday April 21, 2014.
May


Manchester Horticultural Society Flower Show - another good flower show. Held in Mandeville on Labour Day, May 23rd.



National Labour Day Concert - held on Labour Day, May 23rd each year.
Things to do in Jamaica - the Summer Months
June
Caribbean Fashion Week. National Indoor Sports Centre, Kingston.
July
Little Ochi Seafood Festival - Great seafood, great music in Alligator Pond, Manchester (almost in St. Elizabeth, but not quite!) 


National Festival of the Performing Arts Finals - Little Theatre, Kingston.
Portland Jerk Festival - at Folly in Portland. 



Reggae Sumfest - Jamaica's biggest Reggae Festival! Montego Bay.  




National Dance Theatre Company - Season of Dance, Little Theatre, Kingston.



August
With Emancipation Day on August 1, and Independence Day on August 6, it's a month of special things to do in Jamaica. 2013 will mark the 51st anniversary of Jamaica's Independence. The culture of the island is  on display in August more than in any other month, and the whole country is in a party mood!
Jamaica Jump Up - Black River Day - August 3, 2014 in the streets of Black River. Mento Band, Steel Band, Marching Band, Food, Shopping, Games!



Flag Raising Ceremony and Independence Celebration, August 6, Independence Park, Black River.
ATI Weekend - The original series of sizzling parties at various venues in Negril. www.atiweekend.com 




Smirnoff Dream Weekend - More great parties in Negril. www.negrildreamweekend.com 



Denbigh Agricultural Show - the most celebrated agricultural show in Jamaica. Denbigh Show Grounds in Clarendon. 




Mello Go Roun - Concert featuring the best of Jamaica's Festival of the Performing Arts, Kingston



Festival Song Showcase -   Kingston
Miss Jamaica Festival Queen Coronation -  Kingston
Grand Independence Concert - August 6, 2013.  Kingston.



Western Jamaica Independence Street Parade and Gala, St. James.  Streets of Montego Bay
Things to do in Jamaica - Summer's Over
September
Miss Lou Birthday Celebrations - Cultural activities at venues across the island in honour of Jamaica's beloved Louise Bennett Coverly, a cultural pioneer.



Falmouth Marlin Tournament - Falmouth, Trelawny.



Port Antonio Marlin Tournament - Port Antonio, Portland. li>
October
Hook 'n Line Tournament - Treasure Beach, St. Elizabeth.



Burger King 10k Run - Montego Bay. Call 876-922-8677.



Heroes Day - Civic ceremonies in all parishes honouring Jamaica's National Heroes.
November


JCDC Visual Arts Showcase - Bloomfield Great House, Mandeville.



Holland Bamboo 5k Run Holland Bamboo, St. Elizabeth. Call 876-922-8677.



Restaurant Week - Various restaurants in Kingston and Montego Bay offer reduced prices, showcasing the range of cuisine available in Jamaica. 
St. Elizabeth Homecoming Week.
Things to do in Jamaica - the Cool Months
December
If you're in Jamaica at Christmas time, make sure to check out Grand Market celebrations held in most major towns on the night before Christmas.
GT Magnum Christmas Extravaganza - Reggae/Dancehall stage show held annually at Independence Park in Black River, St. Elizabeth. December 25, 2014.



Black River New Year's Eve Jam - Waterloo Guesthouse, Black River, St. Elizabeth. Starts December 31, 2014.



Fireworks and New Year's Eve Party at Jack Sprat in Treasure Beach, St. Elizabeth. Starts December 31, 2014.



Reggae Marathon - Marathon, half marathon and shorter races held in Negril each year. www.reggaemarathon.com.


East Fest - Reggae artistes come together in a celebration of Rastafarian Culture. Goodyear Oval, St. Thomas.



Sting - Eagerly anticipated by dancehall fans each year, Sting is the biggest one night dancehall show. December 26, 2014.



Harbour Fest and Fireworks on the Waterfront - December 31, 2014. Kingston Waterfront.
January
Accompong Maroon Festival/Cudjoe's Celebration - January 6 each year at Accompong in St. Elizabeth.
Rebel Salute - Highly acclaimed Roots Reggae Show. No meat, no alcohol, lots of smoke!  Richmond Estate, St. Ann



High Mountain Coffee 10k and 5k Road Race - held in the hills of Manchester. A challenging, but extrememly popular race, starting at the overhead bridge in Williamsfield. 
Jamaica Jazz and Blues Festival - a huge week long festival of R&B, Jazz, Blues, Reggae, Latin and other music types. Main show nights at the Greenfield Stadium in Trelawny. Visit Jamaica Jazz and Blues.
February
Bob Marley birthday celebrations - Stage shows, exhibitions and other events at various locations around the island.


Startime - Vintage Reggae Stageshow - Kingston. 
There's definitely no shortage of things to do in Jamaica!
Return to Things to Do in Jamaica hub page

Return from Calendar of Things To Do in Jamaica to Home Page