Jamaican
Market Morning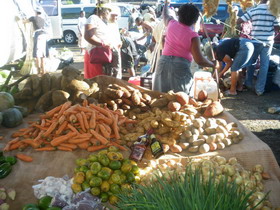 A Jamaican market in full swing is something to experience.
Jack Mandora Tours takes you to a country market, deep in
St. Elizabeth, to involve you in the essence of Jamaican lifestyle. You see it, hear it, smell it, and if you buy something, you can taste it too!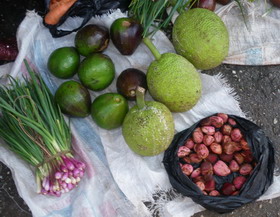 Our markets show us more than just Jamaican fruits and all the other foods eaten in Jamaica. They are at the centre of the lives of thousands of Jamaicans, who buy, sell and socialise in them each week. Part of Jamaica's pulse, you could say.
In days gone by, many schools had very low attendance on Fridays, the traditional market day. Rural children, especially, would be expected to help their parents sell at the market.
The lives of many country districts still revolve around the market. Vendors are often seen piled, along with their wares, in trucks, pick-ups and buses, heading to market in the late hours of night, or the wee hours of the morning, to set up in time for the day's sales.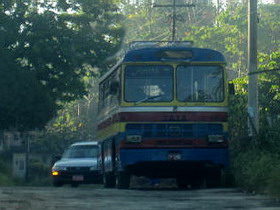 And if you think that our markets are only about things grown in the soil, think again!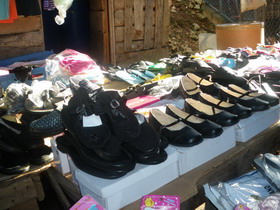 If you find a real country market to visit, you never know what other interesting features of Jamaican culture may mark your way.
Jack Mandora Tours knows exactly where to take you for a memorable experience of rural Jamaica.
Contact Allison at Jack Mandora Tours 876-530-6902, email jackmandoratours@gmail.com, or use the contact form below.
Return from Jamaican Market Morning to Real Jamaica Vacations